Produktbeschreibung
Fischen / Angelsport Bestseller
free shipping 1pcs seaguar blue label fluorocarbon leader material fishing line 50yd 80lb
Seaguar Fluorocarbon Spools; the inventor and world leader in 100% fluorocarbon leader material, Seaguar Fluorocarbon is preferred by professional fishermen the world over for its ultra-low visibility, tensile and knot strength, and superior abrasion resistance. Seaguar is the top choice for all trolling, live lining, chumming, and chunking situations. Seaguar is the only fluorocarbon leader manufacturer that blends its own resins; giving it greater knot strength, higher tensile strength, heavier molecular weight, and superior abrasion resistance. 34% better knot strength than leading competitor fluorocarbons. Fluorocarbon leaders' advanced strength allows use of smaller pound test vs. other fluorocarbons for more effective presentation. Incredible impact strength, knot strength and abrasion resistance. Ideal for larger species in fresh or salt water. As with all 100% Fluorocarbon products, FC Leader is much less visible underwater than monofilament line and virtually invisible to fish. FC is also UV resistant, chemical resistant, non-absorbant, high-density and impervious to cold conditions.The resins are extruded as one solid piece. The harder, inside resin contributes to the Tensile Strength, while the softer, outside resin creates greater Knot Strength. Our current main lines are sing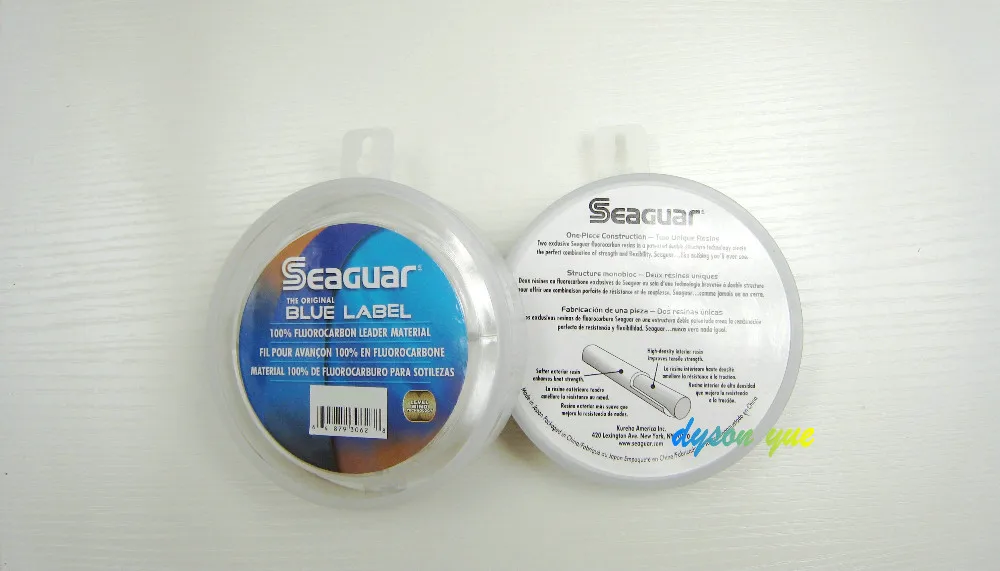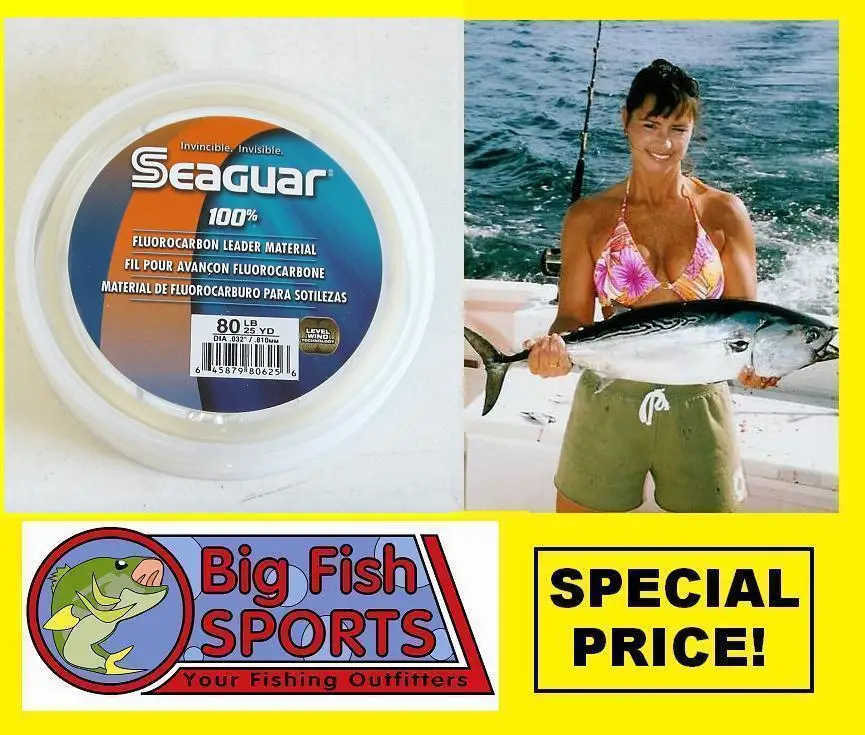 payment:
if you have any problems of payment,please contact us!
If you need to buy more goods, but the price is not very cheap, or did not find in our store, please contact us!
Shipping Instruction:
We understand shipping cost is a big concern for shopping online. So we don't want you to pay any penny on shipping. Our high efficient drop-shipping supply chain will deliver the goods right at your door as soon as possible.
-After payment cleared,item will be shippde out within 2 business day
-Once item shipped,you can ask us offer you the tracking number
-We marked package as gift and the lowest value,il any custom charges occurred should be paid by the buyer, we are not responsible for these charges
Warranty & Return Policies:
1. Please notify us within 15 days (according to the posting date).
2. Return items MUST have all ORIGINAL packaging and accessories.
3. Return postage and insurance charge is non-refundable for return items.
4. Returne/exhange shipment of quality, we will supply free after service maintenance to quality problem goods(refund or exchange new shipment).